Party Rental Equipment and Services


Cotton Candy Machine (home)

Basic Rental Rate $39*
Standard Rental Rate $49*
*Basic Rental is W/O Servings
*Standard Rental comes with 30 servings
*Extra servings can be added for $18.00
per 75 servings.


---

PopCorn Machine (home)

Basic Rental Rate $39*
Standard Rental Rate $49*
*Basic Rental is W/O Servings
*Standard Rental comes with 30 servings
(30 cups popped)
*Extra servings can be added for $18.00
per 75 servings


---
Sno-Kone Machine (home version)

Basic Rental Rate $39*
Standard Rental Rate $49*
*Basic Rental comes w/o Serving
*Standard Rental comes with 30 servings
(1 flavor syrup..1liter)
Extra servings can be added for $18.00
per 75 servings.


---

Commercial Large Volume Machines


Cotton Candy Maker (Commercial large volume)
call for prices...


Sno Kone Maker(Commercial Large volume)
call for prices...

---
Party and Event Planning Services
Professional Experienced Party and Event Planning Services Available.
Just give us a call and we can set-up an appointment for consultation.
FunWorks can provide Catering and Food Service Staff for your Event or Party
Let our Professional, Licensed and Insured Staff do all the Hard Work for you!
Just Call for Details we are Happy to help Plan and or Staff your Party or Event.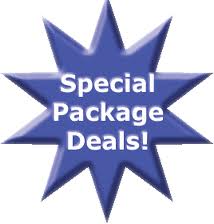 Table & Chair Package Specials...
* 6' Long Table w/6 Brown chairs...$12.00set
(With White Chairs $13.00set)

* 60" Round Table w/8 brown chairs...$14.00set
(With White Chairs $15.00set)

*Delivery Extra...Rental of a Jumper or orders over $150
Include FREE Delivery...Call for Details and Rates...
---
BackYard Shade Tents/Canopy's

Rental Rate $39-$59*
*10'x10' Shade Canopy's
* Delivered and installed at your Event (minimum required)
​*call for details

---

3 Burner Commercial Stainless BBQ

*3 Burner Stainless Steel BBQ Grill.
*Comes with 5gal. Propane Tank
($30 Propane Deposit required)
Cleaning Deposit also Required
Call for Rental Prices...

---

XL Capacity Commercial Ice Chests

Rental Rate $12-$29*
5-7 day Ice and Frozen contents
Will hold up to 8-20lbs bags of Ice
*minimum order required
​*call for details


---

Table Linen Round/Square

*Quality linen for any occassion...
Call for Prices...

---
Carnival Party Games

Bean Bag Toss Bocce HorseShoes
& Ring Toss Ball

$25 $25 $25

Safe and Fun Lawn Darts Magnetic
Darts


rental $25 rental $25

Milk Bottle Toss Magnetic "Rocket" toss dart
rental $25 rental $25


Mobile Power Generators
3500w-5000w
Rental Rate $55-$99 single rental
Rental Rate w/Jumper $29-$69
call for details on rates


Blowers/Air Movers
1/2 H.P.-2 H.P. Blowers/Dryers
Rental Rate $49 day - free w/jumper rental

Call for Prices, Specials, or to make a Reservation...
STOCKTON/LODI-GALT/MODESTO/OTHER (209) 986-2059
​ (209) 745-2705

SACRAMENTO (AREA WIDE) (916) 995-2622